Incidental Melody Synth Five is designed to test a
puredata
patch running on Android and as such the focus is on giving the audio component priority on low powered devices running the minimum API. The latest version, 1.2, has some improvements to the interface via some custom classes that can be used in future synths.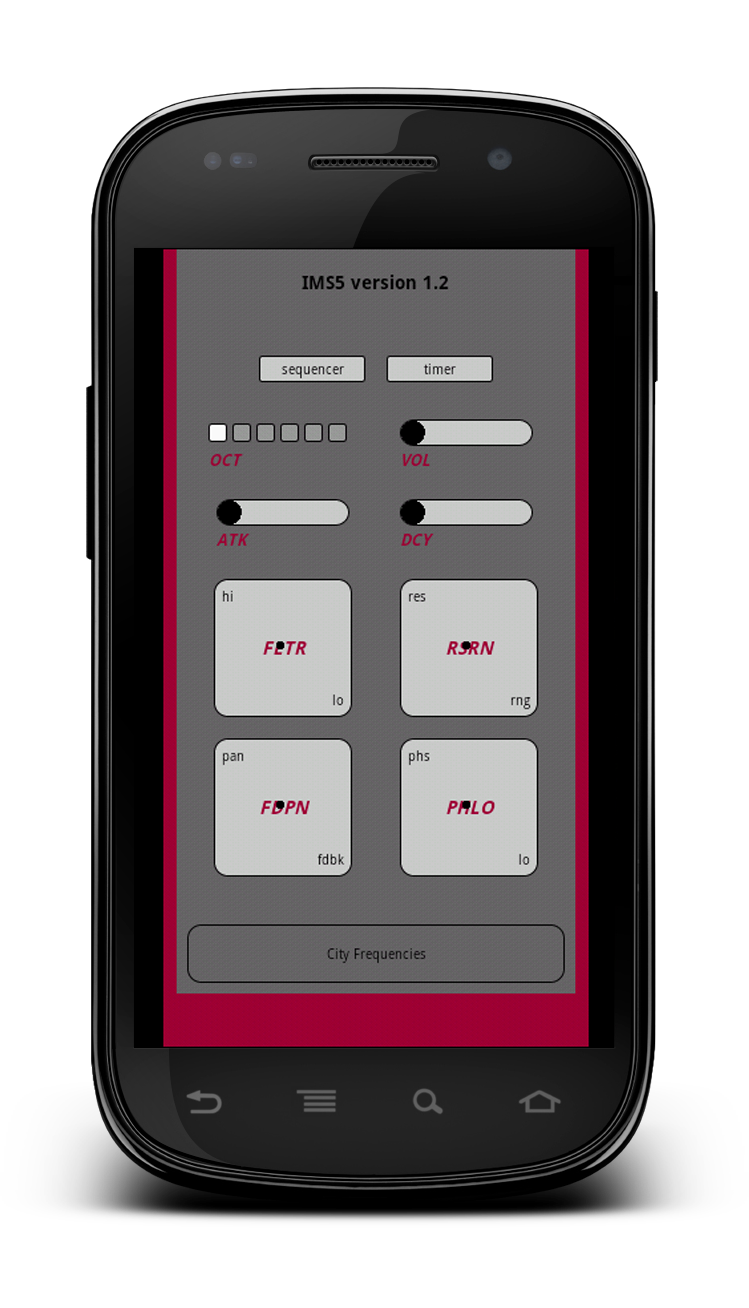 This synth is designed to provide a means to gauge the performance on our test devices and is limited to a simple 8-step sequencer, octave multiplier, saw oscillator, minimal ADSR controls, filter/delay/phaser controls and several different interface controls of sliders, buttons and some XY trackpads.
The priority is to reduce any processing needed to draw the interface to its minimum and then provide some benchmarking to determine whether the current hardware and software combination will provided something usable and musical. With the right settings it is proving to be a funky little synth module.
Several changes have been made to the initial design with the second synth component, a 3 voice poly synth, being dropped as it was causing the test device to use 100% processor and slowed it down for other events. The other major change is the inclusion of popup dialog boxes that contain the sequencer and timer controls, allowing all interfaces to be drawn to a larger size.
Size: 1.05 MB
Permission: none
Status : release version 1.2